Telegram Gateway API - Getting Started
Special Notice
To use the API, you need to subscribe to a Premium plan to get your Client ID. Then, contact us with your transaction ID and we will send you further instructions to send your first Telegram message.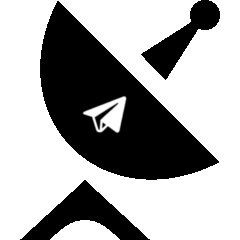 WhatsMate Telegram Gateway enables your application to send Telegram messages to your users easily via REST API. Subscribe to call the API now!
4 Simple Steps to Send Telegram Messages
1. Subscribe to a Premium Plan. (Trial only costs $2.99)

We will then reveal the secret gateway number to you.

2. Add the secret gateway number to your phone's contacts:

Name: Telegram Gateway Number: +852 XXXX XXXX

3. Register with the Telegram Gateway.

Just say "Hi" to the gateway from your Telegram client to become eligible to receive messages from it. You may do it in your own language too!

4. Run your awesome program.

Send a Telegram message to yourself from your program. Pick your favorite language:
Shell Script | Java | Python | PHP | C# | VB.NET | VBA | Node.js / JavaScript | PowerShell
Subscribe
Help
Seeing is believing.
Here is how you can send your first Telegram message:
1. ALL potential recipients of your messages need to register with the Telegram Gateway first. Why? Becasue we dislike spammers.
2. Want to build an interactive chatbot for your customers? Check out the Enterprise plan.
3. Got a question? Check out the FAQ. Alternatively, contact us and we will get back to you as soon as we can!